For Immediate Release
Contact: Victor Payan, Latino Audience Engagement Specialist, 714-567-3645, Vpayan@bowers.org
Bowers Presents Lecture on Sephardic Poetry and Music in Judeo-Spanish on Feb. 21
Author Jacobo Sefami and Singer Vanya Green To Share Bilingual Readings and Songs
Author and UCI Professor Dr. Jacobo Sefami will give a special presentation titled "POR MI BOKA: Sephardic poetry and music in Judeo-Spanish" at the Bowers Museum in Santa Ana on Sunday, February 21 at 2pm. This special lecture and bilingual poetry reading will also feature a performance of traditional Sephardic songs in Ladino by Fulbright Scholar and certified music therapist Vanya Green.
Dr. Jacobo Sefami is the grandson of Sephardic Jews who emigrated to Mexico City from Turkey and Syria. He received his Licenciatura en Lengua y Literatura Hispánicas from UNAM, and his Ph.D. in Latin American literature from the University of Texas at Austin. He is Professor in the Department of Spanish and Portuguese at the University of California, Irvine and was the Editor of the academic journal Mexican Studies/Estudios Mexicanos. His novel Los dolientes (translated and published in English as Mourning for Papá, A Story of a Syrian-Jewish Family in Mexico, 2010) explores the rituals of mourning in the context of Syrian Jews in Mexico City. He co-edited with Myriam Moscona Por mi boka (By My Mouth, 2013), a selection of texts in Judeo-Spanish.
Vanya Green is a licensed Professional Clinical Counselor who specializes in the intersection between music and healing. Her music builds upon a long-standing Mediterranean tradition of meeting of East and West. As a Fulbright Scholar for voice to Israel, she researched and performed traditional Sephardic music in Ladino as well as modern and classical Arabic and Turkish music. Other honors include a Susan Eliakim Siman grant for research in Greece and Turkey, and a scholarship for flamenco singing to the Fundación de Flamenco, in Seville, Spain.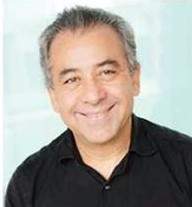 This program is presented in conjunction with the Bowers Latino Cultural Arts Council and the UCI School of Humanities with support from Fernando and Olga Niebla.
Tickets for this event are $12 General, $9 Members and $7 General with Paid Museum Admission, and may be purchased online or onsite at the Visitor Services Desk. For more information, please email programs@bowers.org or call 714-567-3600. Proceeds benefit Bowers Museum Education Programs. Tickets are non-refundable.
The Bowers Museum is located at 2002 N. Main St. in Santa Ana, less than a minute from the 5 freeway at the Main St. South exit, and is also easily accessible from the 22, 55 and 57 freeways. The Bowers Museum is open Tuesday thru Sunday from 10am to 4pm. General admission is $13 on weekdays and $15 on weekends for adults; and $10 on weekdays and $12 on weekends for students and seniors. Children under 12 years of age are free every day when accompanied by a paying adult. For more information, visit www.bowers.org or call 714-567-3600.
POR MI BOKA: Lecture, Bilingual Poetry Reading and Songs with Dr. Jacobo Sefami with Special Musical Performance by Vanya Green
Sunday, Feb. 21 @ 2pm at the Bowers Museum Fluor Gallery
$12 General / $9 Members / $7 General with Paid Museum Admission / Buy Tickets
Note: Sunday, Feb. 21, is the last day to see The Red That Colored The World exhibit, which features artwork from the Colonial period in the Americas