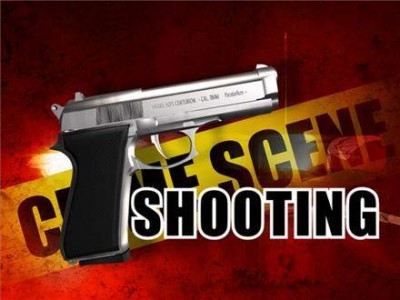 Two men and a teenage girl were shot in their legs Sunday night at around 10:30 pm., while they were inside a home's garage in the 1600 block of South Ivanhoe Street, in Anaheim, near James Madison Elementary School, according to the O.C. Register.
The attack appeared to be unprovoked, according to Anaheim Police.
The victims told police that a person walked up to the garage, which had a partially opened door, and began firing a gun at the trio.
A 21-year-old Garden Grove man, a 20-year-old Anaheim man and a 17-year-old Santa Ana girl were all shot in the legs. tThey were all were taken to a hospital and they are expected to survive.
No one saw the shooter and it is not clear if he or she got away on foot or in a vehicle, or if more than one attacker was involved.
Anyone with information about the shooting has been asked to contact the Anaheim Police Department at 714-765-1900. Information can be provided anonymously through the Orange County Crime Stoppers at 1-855-TIP-OCCS or occrimestoppers.org.