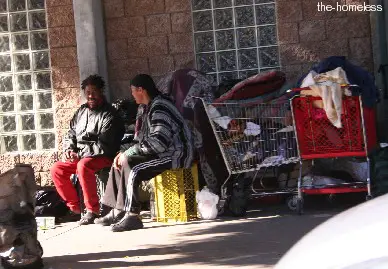 PRESS RELEASE, FOR IMMEDIATE RELEASE: August 26, 2010
CONTACT: Karen Roper (714) 480-2805, Cell (714) 423-8315
County Awarded $3.7 Million for Homeless Housing Vouchers and $406,846 in Housing Vouchers to Reunite Children with Their Parents
HUD GRANTS WILL DIRECTLY ASSIST VETERANS, DISABLED AND CHRONIC HOMELESS, AND FAMILIES WITH CHILDREN
(Santa Ana, CA) – The OC Community Services Orange County Housing Authority (OCHA) is the recipient of two grants totaling $3.7 million that will provide supportive housing for homeless veterans as well as disabled and special needs homeless populations. OCHA will also receive another grant of $406,846 to expand its Family Unification Program that reunites children with their parents. OCHA is Orange County's largest housing authority which administers the Housing Choice Voucher Rental Assistance Program that provides over 11,000 low-income households or approximately 25,000 people per month with help paying the rent.
OCHA has been designated as one of 197 housing authorities nationwide that will receive Veterans Affairs Supportive Housing (VASH) Vouchers in 2010. These vouchers are reserved for homeless single Veterans or those with families that are referred from the Long Beach Veterans Administration (VA). Housing assistance funding for the 150 vouchers is in the amount of $1.6 million for the first year.
Homeless Veterans who are interested in the VASH program can call a HUD-VASH Interest Line at (562) 826-8000, extension 2336. Rental property owners who would like to make an apartment or other rental property available for a VASH Veteran should contact the Orange County Housing Authority Owner Hotline at (714) 480-2866.
OCHA also recently received an additional $2,186,100 in homeless assistance funding as part of the 2009 Continuum of Care Super Notice of Funding Availability (SuperNOFA) grant competition. The $2.1 million grant award will provide permanent supportive housing for disabled and special needs homeless households through OCHA's Shelter + Care Housing Program. The Shelter Plus Care Program is a partnership between OCHA and the Health Care Agency (HCA). Because of this unique partnership, homeless clients receive rental assistance through OCHA and ongoing supportive services through HCA. This highly successful program has moved chronic homeless from the streets directly into permanent supportive housing. OCHA currently assists over 566 clients through this unique program.
In addition to housing assistance funding for homeless programs, OCHA was also successful in securing an additional grant award of $406,846 to expand its Family Unification Program (FUP) by 37 households. OCHA has administered the FUP in partnership with the County's Social Services Agency (SSA) since 1997, successfully reuniting over 600 children with their parents by assisting them with stable, affordable housing. This grant award will increase the number of households that can be assisted from 170 to 207.
"These grant awards are a direct result of unique partnerships between the Orange County Housing Authority, the Health Care Agency, the Social Services Agency, and the Long Beach VA," stated Karen Roper, Director of OC Community Services. "These programs will provide critical housing and support services that will facilitate family reunification, stability, and self-sufficiency."
For more information about the County's efforts to address homelessness and to reunite families, please contact Karen Roper at (714) 480-2805 or (714) 423-8315.
# # # # #