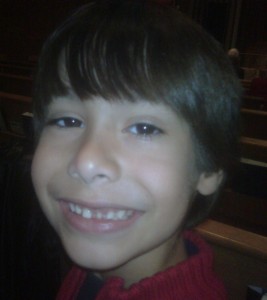 Jacob thanks you for supporting his school!
The PTA at John Muir Fundamental Elementary, in Santa Ana, which is a California Distinguished School, is hosting a "Field Day" fundraiser today. 
The students at John Muir will be exercising their desire to help the school by walking, jogging, or running to raise money for the school.
If you would like to sponsor my six year old, Jacob, please click here and then email me by clicking here. Continue reading→