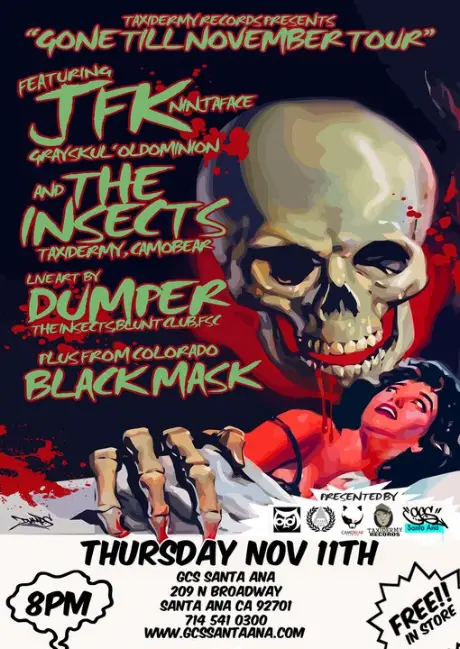 Free live in-store performance tonight at GCS, in Santa Ana, at 8 pm, featuring JFK aka Ninja Face (Grayskul, Oldominion) along with The Insects (Camobear, Taxidermy recs) and Black Mask.
Free to all.. starts at 8pm…
GCS is located at 209 N Broadway, in downtown Santa Ana.
Click here to RSVP on Facebook.