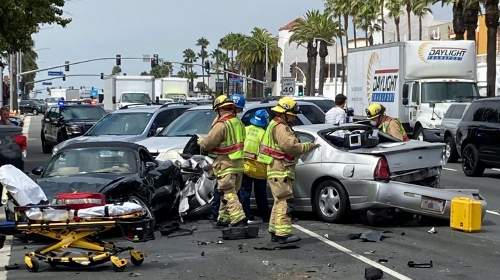 The Costa Mesa police arrested Fernando Rodriguez Rabago, 24, whose last known address was Whittier, after an 8-vehicle traffic collision that occured at 19th and Newport Bl. in Costa Mesa on Monday, July 27, at about 10:48 a.m., per the Costa Mesa Police Twitter account.
Rabago was seen driving the wrong way on Newport Blvd.
Five people injured including a minor and several were transported to local hospitals for treatment. One person had to be freed from the wreckage of a disabled vehicle, according to the O.C. Register.
Rabago was arrested on suspicion of driving while intoxicated.