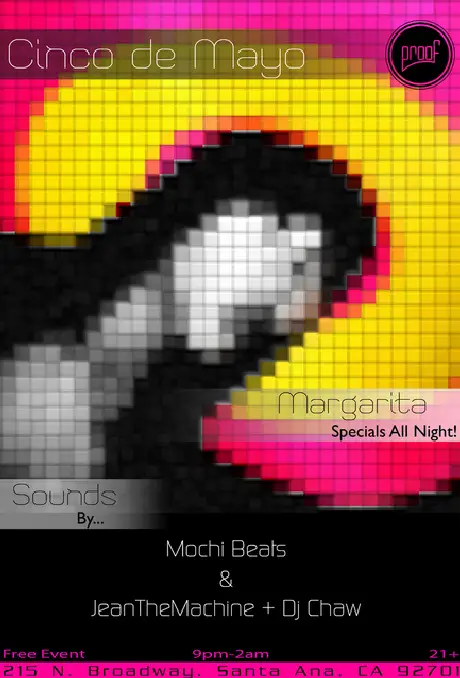 Time: May 5,  at 9:00pm – Tomorrow at 2:00am
Location: Proof Bar Santa Ana @ 215 N. Broadway
Come out to Proof Bar in the heart of Santa Ana for an amazing Cinco de Mayo! Good Djs & good drinks all night! Don't forget to check out the margarita specials happening all night.
Special Opening set by The Milk Karton Djs
@ 10:45pm Mochi Beats will be building up the night with some of his amazing mashups…
Then..
@ 11:45pm JeanTheMachine & DJ Chaw will take over the rest of the night with lights & beats to your face that will leave you wondering, what hit you.
This is going to be a huge show so DONT MISS OUT!!!