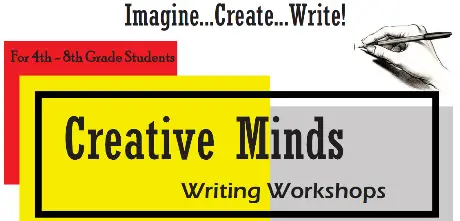 Creative Minds Writing Workshops For 4th – 8th Grade Students.  Explore your imagination and create short stories, poems, plays and journals!  Click here for our flyer.  Only fifteen spaces are available!  Sign up with a Santa Ana Librarian today!
Newhope Library
Tuesdays, September 7 – October 26, 2010, from 5:00 – 6:00pm
Want to Improve your Computer Skills? Free computer workshops every Friday in September from 4:00 p.m.-5:00 p.m. will be held at the Main Library.
Students in 1st -8th grade can register at the Children's Desk.
For additional information, please call  714-647-5258.