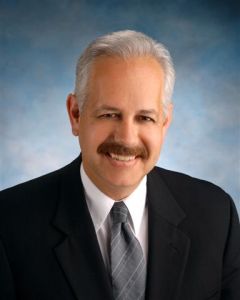 On June 3, at a special meeting of the Rancho Santiago Community College District (RSCCD) Board of Trustees, the Board voted to appoint Raúl Rodriguez, Ph.D., as chancellor of RSCCD, the third largest community college district in California, according to the Rancho Visions blog.
Raúl Rodriguez, who ran San Joaquin's community college district and served as president of San Joaquin Delta College, replaces Eddie Hernandez, who retired after 13 years, according to El Don newspaper.
And he comes at a discount.  Rodriguez will earn about $250,000 a year, $150,000 less than Hernandez.
In his most recent position with the San Joaquin Delta Community College District, Dr. Rodríguez initiated new strategic planning methods that resulted in the adoption of strategies to better address the learning needs of underserved student populations. He also implemented new processes to bolster employee engagement and participation, and created a new collaborative budget process to open communication among all constituency groups. In the area of instruction, Dr. Rodríguez increased the college district's online course offerings, increased student enrollment, and developed programs to support the success and transfer rates of students enrolled in science and mathematics courses, according to theRancho Visions blog.
Here is Rodriguez' bio, from the San Joaquin Delta College website:
Raúl Rodriguez obtained a Ph.D. in Psychology in 1987 from University of California, Santa Cruz; a master of arts in school and applied psychology in 1982 from Fairfield University, Fairfield, Connecticut; and a bachelor of arts in liberal studies from Bowling Green State University, Bowling Green, Ohio in 1977.
Prior to joining San Joaquin Delta College on August 1, 2002, Dr. Rodriguez had served as president of Los Medanos College, Contra Costa Community College District, in Pittsburgh, California since 1996. He was interim president at San Jose City College from August 1995 until July 1996, where he had held the position of vice president of instruction from January 1994. From December 1989 until January 1994, Dr. Rodriguez was dean of instruction, acting director of student development, and director of institutional research at Cabrillo Community College in Santa Cruz. Additionally, he taught and lectured in the field of psychology at Cabrillo Community College and University of California, Santa Cruz.
Dr. Rodriguez has chaired accreditation teams, established an educational center in the community of Brentwood, developed a facilities master plan, and prepared the groundwork for a bond campaign. Demonstrated executive leadership, community involvement and partnerships, unprecedented enrollment growth, technology programs, strategic planning, and management accountability are just a few of the strengths that led San Joaquin Delta College to select Dr. Rodriguez as the 8th president of the college.