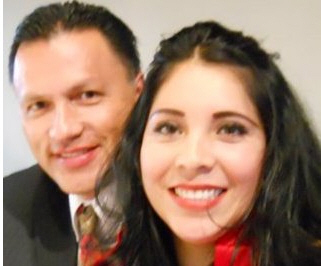 Beatriz "Bea" Fernandez was a Partnership Specialist on last year's U.S. Census campaign – and now she, and her husband Jose are opening a new Cell Phone Accessories store in historic South Santa Ana.
Bea and Jose are two of the nicest folks you could ever hope to meet.  They are actively involved in our community and spend a lot of time helping the needy via their church.  I encourage our readers to support their new businesses and be sure to tell all your family and friends to do the same!
Here is a note Fernandez sent to her email list tonight regarding the grand opening of her store, which is tomorrow, Saturday, Feb. 5.
We are proud to own a business in the city where we grew up. Please support our family by shopping at our Cellular Accessories store for all your cell phone accessory needs. Refuse to pay mall prices for your accessories, don't go to the swap meet (outdoor marketplace) for swap meet prices, shop here! We are also featuring a new "market" item, a mini MP3 speaker which can be connected to any device, cell phone, computer, ipod…
Our grand opening is tomorrow, Saturday, February 5th all day from 9am-7pm at 2064 S. Main Street, Santa Ana, 92707 (right on the corner of St. Gertrude and Main). Stop by for a raffle ticket, $4.99 car/home chargers, $4.99 snap on covers and pouches, $3.99 screen protectors, $2.99 charms, and/or $2 off regular priced accessories.
Hope to see you at our store!
Beatriz "Bea" and Jose Fernandez
I looked up the address of Bea and Jose's store on Google.  Here is what the storefront looked like before it became a Cell Phone Accessories store: