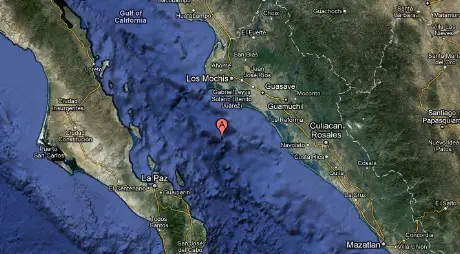 Today at 10:21 am, millions of people practiced "Drop, Cover and Hold On" in the 2010 California ShakeOut drill!  Here in Santa Ana, many of our residents were contacted during the drill by the Orange County AlertOC program, which was coordinated with the City of Santa Ana, according to Councilman Sal Tinajero's blog.
Sure enough, a 6.9 earthquake struck this morning, at 11:53 am, in the Gulf of Mexico, near Los Mochis, in the Mexican state of Sinaloa.  It followed a 4.6 earthquake in the same region, at 9:38 this morning.
While these quakes occurred in the ocean, in the Gulf of California, only a moderate Tsunami alert was issued.
Click here for Emergency Preparedness information from the Red Cross of Orange County, which is located in Santa Ana.