Here we go again.  The Orange County Supervisors are finally admitting that they blew it when they set up our current restaurant health rating system – the only one in Southern California that does NOT include letter grades for restaurants.
The board voted 3-1, with Supervisor Janet Nguyen abstaining, to send a plan back to staff for some tweaking. A majority of supervisors want signs in the window that make it more obvious to customers if a restaurant has passed or failed an inspection.

Restaurants that pass would get green signs, ones that fail would have a red sign in the window, and a business that has been "conditionally" passed, but requires a re-inspection, would have a yellow sign. (Source: RSM Patch)
Nguyen abstained?  Are you kidding me?  The last time the Supervisors considered this issue she voted against letter grade health ratings but did not tell anyone that her husband and Chief of Staff co-owned a Lee's Sandwiches in Stanton that had a pile of health violations!  Nor did she fess up that at the time she had collected over $12K in campaign donations from other establishments with bad health records!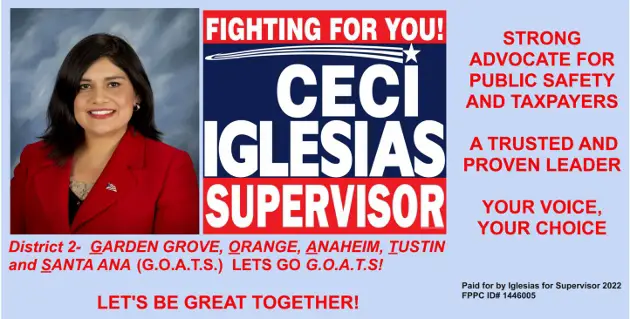 That is Nguyen's M.O.  You want her vote?  Donate her some money.  That is what Orange County's filthiest restaurants have done, time and again.  She even kicked off her current campaign for the 34th State Senate District at a restaurant that had been shut down due to cockroach infestation!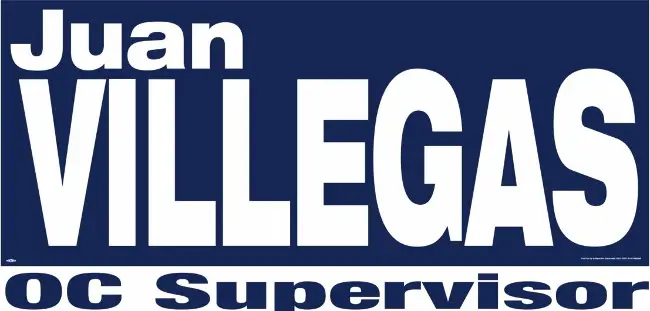 Orange County residents deserve to know if the eatery they are visiting is totally gross as those health violations can kill children.  You would think that Nguyen, a mother of two, would understand that.  But obviously money is more important to her.
You might think that Nguyen, who took over the County CalOptima agency, with provides health benefits to seniors (who can also die from food poisoning) would care about health, but then you would be totally wrong.
That Nguyen would do this when she is running for the 34th State Senate District tells you all you need to know about her.  This is one more reason to vote for Long Pham instead!
Kudos to OC Supervisor Todd Spitzer, who promised me that the Supervisors would do something about our lame restaurant health rating system.  He is clearly a man of his word and we know he at least cares about our well-being!