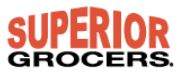 Superior Grocers Fined for Workers' Comp Violations, Second Investigation by the State of California Ongoing
Janitorial watchdog uncovers massive wage theft at Southern California grocery chain
LOS ANGELES—The state of California has cited and fined Superior Grocers and its janitorial subcontractor for violating a workers' compensation law and a second investigation into wage theft is ongoing.
Investigators for the Maintenance Cooperation Trust Fund, a janitorial industry watchdog that has found $70 million in unpaid wages in the past 20 years, first uncovered rampant and systemic wage theft at the Southern California grocery chain that has 45 stores.
Last week, the California Labor Commissioner fined both Superior Grocers and its janitorial subcontractor more than $100,000 each for failing to purchase workers' compensation insurance.
"At Superior Grocers, labor violations have become business as usual," MCTF Executive Director Lilia Garcia-Brower said. "Superior Grocers must stop contracting with law breaking companies to increase profits on the backs of the people cleaning their stores."
Superior Grocers' stores are cleaned by janitors who are hired directly through subcontractors that it pressures to meet increasingly low bids. The main janitorial subcontractor fined in this case, Common Area Maintenance Services, has other high-profile grocery clients including Whole Foods, Vons, and Smart & Final, according to its website.
At the start of the year, Superior switched janitorial contractors. Leadership at the new subcontractor has been criminally charged for wage theft and workers' compensation fraud in the past.
Superior Grocers—a Santa Fe Springs-based chain that operates stores in Los Angeles, Santa Ana, El Monte, Oxnard, Montebello, San Bernardino, and Long Beach—claims to be committed to the predominantly low-income, immigrant communities it serves, but janitors tell a different story.
Odilon Lopez, a Superior Grocer janitor and father of a three-year-old son, said, "I work in very bad conditions for many hours and they do not pay me for all the hours I work. I just want to be able to give a better life to my family."
There are more than 4,000 janitorial companies in California, representing more than 220,000 janitorial employees. As many as 50 percent of janitorial businesses operate underground, making the bidding process an increasingly hostile environment for law-abiding competitors. Starting in 2018, janitorial companies will be required to register with the California Labor Commission. The state will maintain an online registry of janitorial companies. Client companies will be cited if they contract with an unregistered employer.
###
The MCTF is a California statewide watchdog organization whose mission is to abolish illegal and unfair business practices in the janitorial industry. The MCTF investigates allegations of employment law violations and partners with local, state, and federal enforcement agencies to hold unscrupulous contractors accountable.