Super King Market Opens a New Store in Santa Ana
Source: Mayor Miguel Pulido's monthly newsletter

On July 12, 2016 Mayor Miguel Pulido attended the ribbon cutting ceremony for Super King Market's new store in Santa Ana. Located at 2741 W. MacArthur Blvd., Super King Market opens their doors to the public Friday, July 15th at 9:00 am.
Super King Market is an international store providing top quality foods at a low cost. Super King consistently delivers the highest quality products at excellent values in clean stores. They also seek to support organizations active with food, families and the community by providing donations.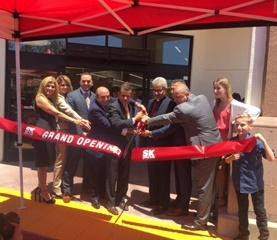 To staff their newest store in Santa Ana, Super King Market partnered with the Santa Ana WORK Center to fill 200 positions; over 50% of their hires are Santa Ana residents.
Mayor Pulido welcomes this newest addition to the Santa Ana business community.
For more information about Super King Markets visit their website at superkingmarkets.com.