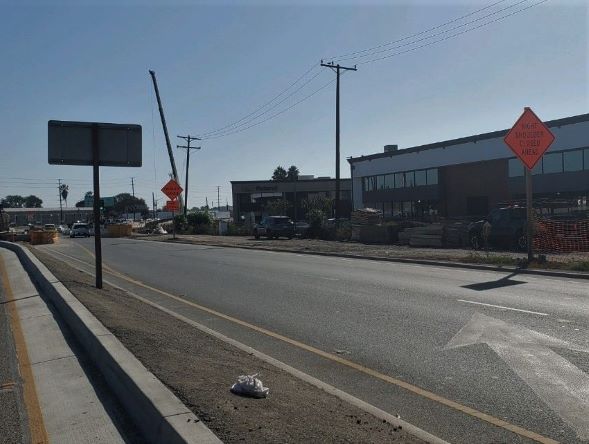 Crews are scheduled to reconstruct the Dyer Road on-ramp along southbound SR-55, as well as perform drainage work underneath the on-ramp to accommodate the freeway improvements. This work will require a 30-day closure so crews can safely access the work area.
The southbound Dyer Road on-ramp is expected to close as early as Monday, Oct. 23 at midnight and reopen to motorists by midnight on Tuesday, Nov. 21.
This work may be loud. The schedule is subject to change due to inclement weather or unforeseen operational issues.
Las equipos están programadas para reconstruir la rampa de entrada de Dyer Road a lo largo de la SR-55 en dirección sur, así como realizar trabajos de drenaje debajo de la rampa de entrada para acomodar las mejoras de la autopista.
Este trabajo requerirá un cierre de 30 días para que las cuadrillas puedan acceder de manera segura al área de trabajo.
Se espera que la rampa de entrada a Dyer Road en dirección sur cierre el lunes 23 de octubre a la medianoche y vuelva a abrir a los automovilistas a la medianoche del martes 21 de noviembre.
Este trabajo puede ser ruidoso. El horario está sujeto a cambios debido a inclemencias del tiempo o problemas operativos imprevistos.