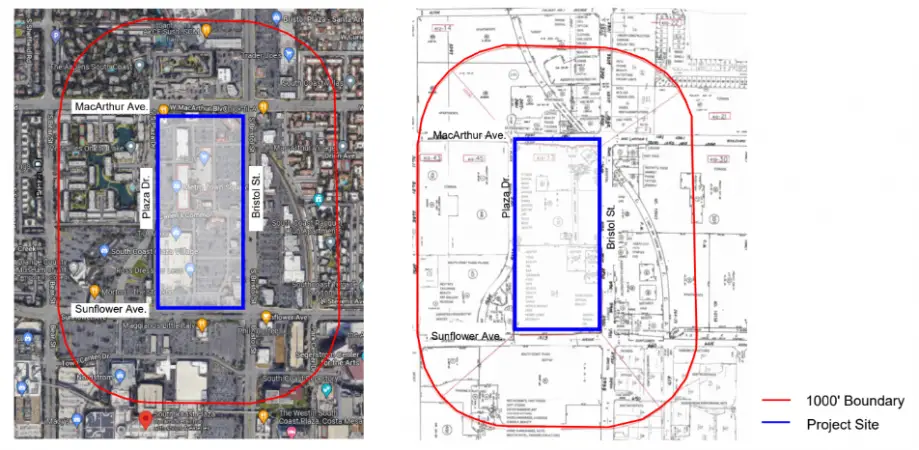 A developer is hosting a public meeting tonight about a huge development in the works for a commercial area located at 3600 South Bristol Street, just north of the South Coast Plaza. The meeting will be held on Sep. 7 from 6 to 7:30 p.m. at The Nest at Saddleback High School, located at 2802 S. Flower St., in Santa Ana.
Wayfinding signage will be provided on the school campus to help you find the meeting. If you have any questions regarding this event or if you require any language interpretation services other than English, please contact the developer at bristol@related.com.
Related Bristol is a proposed mixed-use development program that includes up to 3,750 residential units, 250 hotel rooms, 200 units of senior continuum care, and 350,0000 sf of retail and restaurant uses, in addition to extensive open space connected by a network of landscaped paseos and pedestrian-friendly pathways.
The site is bounded by Bristol Street to the east, Plaza Drive to the west, Sunflower Avenue to the south, and MacArthur Boulevard to the north
The project requires discretionary approval of a tentative tract map, amendment application (zone change) for a specific plan, development agreement, and inclusionary housing plan. Additional environmental review will also be required.
The project is currently in the Development Project review phase.