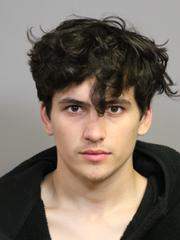 COSTA MESA, Calif. (February 12, 2021) – The Costa Mesa Police Department (CMPD) yesterday arrested Jacob Aaron Vazquez, 20, and Esther Kavina Maultsby, 19, both from Costa Mesa, shortly after being connected to two incidents, one a robbery and the other a theft.  
 
On Feb. 11, 2021, at approximately 2:55 p.m., officers responded to the parking lot of a bank at the 1400 block of Baker Street regarding a robbery that had just occurred. Officers located the victim standing outside her car but the suspects had already fled the scene. 
 
The victim had been sitting in her car at the bank with her young child, who was asleep in the car seat, when a male suspect opened her passenger car door and brandished a knife. The male suspect demanded her purse and money and threatened the victim before taking her purse. He then got into the passenger side of the suspect vehicle.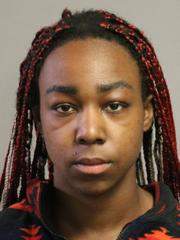 The victim then attempted to get her purse back when a female suspect exited the bank and shoved the victim away from the car. The female suspect, later identified as Maultsby, got into the suspect vehicle and the suspects fled the scene. The victim was able to report the license plate to CMPD before it left. 
 
While investigating the robbery, officers learned of a prior theft call holding at TeWinkle Park involving a stolen purse and similar suspect descriptions. Officers were able to locate the suspect vehicle in a parking lot at the 1200 block of Adams Avenue and contacted the suspects in their car as they were attempting to leave.

Both suspects, Vazquez and Maultsby, were positively identified and arrested. Both of the victims' property were recovered from the suspect car.