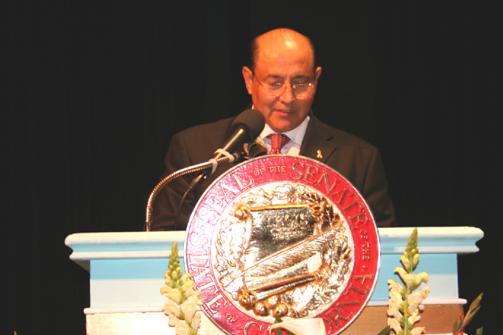 State Sen. Lou Correa has introduced a bill which would require lobbyist registration at the local government level– a feat the County of Orange has failed to accomplish on its own, rejecting three different proposals in less than a year, according to the O.C. Register.
Only two Supervisors support this idea – Bill Campbell and Janet Nguyen.  Kudos to them for doing so.
I think it is a good idea to keep track of Orange County's lobbyists.  They are the shadow government here in the O.C.  We should definitely know who these people are.  We will quickly find out that many of them are serving on Orange County commissions.
Correa's proposal drew the ire from the Orange County Business Council, according to the O.C. Register.  That's pretty funny since they paid for radio ads touting Correa this year, when he trounced former Anaheim Councilwoman Lucille Kring in the November General Election.  Buyer's remorse?