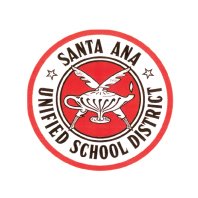 SAUSD Seeks Bond Oversight Committee Members
Applications Are Required by Thursday, June 30, 2011
SANTA ANA, CA – May 24, 2011 — Notice is hereby given that the Board of Education for the Santa Ana Unified School District (SAUSD) seeks applications to fill five vacant seats on the Bond Oversight Committee (BOC). The nine-member committee — established in 2008 after an overwhelming majority voter approval rate of the Measure G school bond — oversees the expenditure of school bond funds. In addition, BOC members participate in regular quarterly meetings, review expenditures, review progress of projects, and present an annual written report to the Board of Education. An applicant will be chosen from each of the following representative groups to serve a three-year term beginning this September:
Parent or guardian of a child enrolled in SAUSD
Parent or guardian of a child enrolled in SAUSD and active in a parent-teacher organization
Active in a senior citizen organization
Representative of the Santa Ana business community
General Member
All applicants must be at least 18 years of age, a resident of California, and reside within SAUSD's geographic boundaries. Applicants may not be an employee of the school district who is directly related to the construction of school facilities within the school district nor an official of the school district.
The Public Information Office will accept applications until Thursday, June 30, 2011. Those with questions or who would like to apply to serve on the committee should call 714-558-5555 or email pioinfo@sausd.us for an application, which can be downloaded from the websitewww.sausd.us, Facilities page. The Public Information Office is located at 1601 E. Chestnut Ave., Santa Ana, CA 92701. The fax number is 714-558-5812.