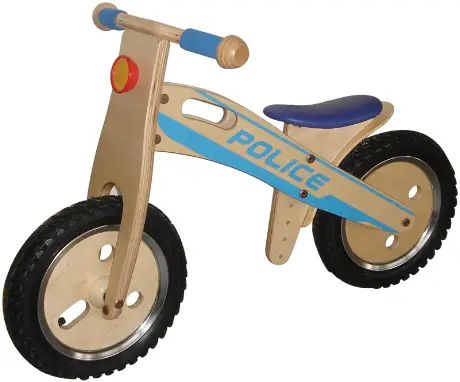 District Safety Officers Sign Up for Bike Patrol Program
SANTA ANA, CA — February 10, 2011 – Santa Ana Unified School District (SAUSD) has announced a launch of its bike patrol program for district safety officers (DSOs). Beginning this month 11 trained and certified DSOs will begin using bicycles as an additional method of conducting their daily patrols and crime prevention coverage throughout the school district.
Providing an alternative deployment resource and augmentation to existing security methods sparked this program's creation. "The motivation for this program was, in part, a desire to provide our district safety officers with a safe method of patrolling our school campuses to augment the current methods of foot and golf cart patrols, while at the same time promoting increased physical fitness and a healthier work force," said School Police Chief David Valentin. "It's a voluntary program that we hope to expand throughout the DSO ranks," Chief Valentin said.
After researching various programs, the Santa Ana School Police Department decided on this industry best practice approach. The initial DSO participants, who voluntarily signed up, completed a comprehensive training course conducted by School Police Officer Jaime Randall under the supervision of School Police Sergeant Kevin Phillips. Officer Randall has extensive credentials in bicycle riding and is a POST (Peace Officer Standards and Training) certified instructor.
"The increase in mobility that bike patrolling provides will reduce incident response times as well as provide the police department with increased 'eyes and ears' capabilities on and around school district campuses. This will enable the school police to leverage our abilities to more effectively meet the school district's safety and security needs," said Sergeant Phillips. "It's a benefit for the schools, students, staff and community."
To learn more about SAUSD's School Police Department, log on to http://www.sausd.us/.
###