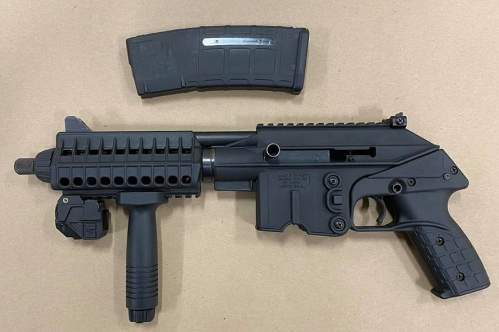 In response to an increase in gang violence, SAPD Gang Detectives were in the area of the 300 Block of S. Hesperian Street completing a probation compliance check on Jan. 26.
During their approach, SAPD police detectives contacted several male subjects inside a garage smoking narcotics.

The detectives completed a search of the garage and located a pistol grip AR rifle with a loaded high capacity magazine and a large bag of marijuana (approximately 391 grams).
All subjects involved were arrested for firearm violations.