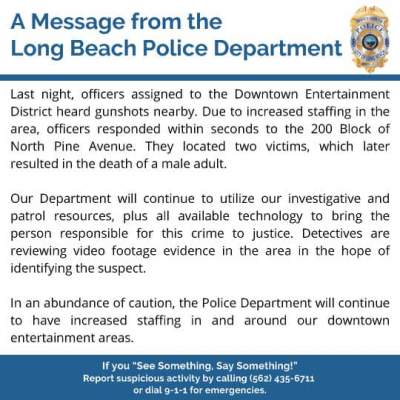 On July 24, 2021, at approximately 9:00 p.m., detectives from the Special Investigations Division located and arrested Daniel Williams, a 24-year-old resident of the City of Santa Ana.
Williams was arrested at his residence in the 2900 Block of South Bristol Street in Santa Ana after Homicide detectives collected evidence of his involvement in the shooting death of Javante Fearence, that occurred earlier that day.  At the time of Williams' arrest, he was found to be in possession of a loaded firearm. 
Williams was booked on one count of murder, one count of attempt murder, and one count of carrying a concealed weapon.  Williams is being held in the Long Beach City Jail on $2,000,000 bail. The case will be presented to the Los Angeles County District Attorney's Office early next week for filing consideration.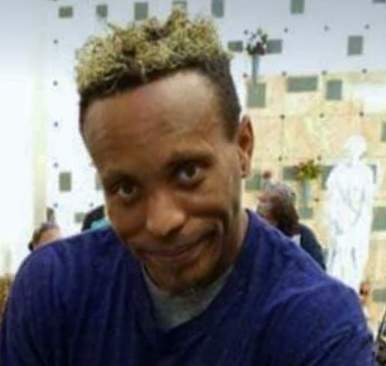 Preliminary investigation reveals the suspect and victim were not known to each other prior to the incident.
Anyone with any information regarding the incident is urged to contact LBPD Homicide Detectives Adrian Garcia and Sean Magee at (562) 570-7244. Anonymous tips may be submitted through "LA Crime Stoppers" by calling 800-222-TIPS (8477), downloading the "P3 Tips" app to your smartphone (available at the Apple app store or Google Play), or by visiting www.lacrimestoppers.org.
Original News Release 7/24/21:
On July 24, 2021, at approximately 1:20 a.m., officers assigned to the Downtown Entertainment District heard gunshots nearby. Due to increased staffing in the area, officers responded within seconds to the 200 Block of North Pine Avenue. They located two victims, which later resulted in the death of a male adult.
Officers immediately observed a crowd gathering around a male adult laying on the sidewalk suffering from multiple gunshot wounds to the upper torso. A person identified as an off-duty nurse rendered aid to the victim until Long Beach Fire personnel arrived and transported the victim to a local hospital, where he succumbed to his injuries.
The decedent has been identified as 36-year-old Javante Fearence of Long Beach.
Officers also located a second male adult victim suffering from a single gunshot wound to the upper torso. The second victim was transported by Long Beach Fire personnel to a local hospital, where he was treated and released.

Based on the preliminary investigation, detectives believe the suspect, a male adult, and the victim were involved in a verbal dispute when the suspect produced a firearm and shot the victim. The suspect fled on foot northbound on Pine Avenue. The second shooting victim is believed to have been an unintended target. The murder is being investigated as possibly gang-related.
Our Department will continue to utilize our investigative and patrol resources, plus all available technology to bring the person responsible for this crime to justice. Detectives are reviewing video footage evidence in the area in the hope of identifying the suspect.
In an abundance of caution, the Police Department will continue to have increased staffing in and around our downtown entertainment areas.
Anyone with any information regarding the incident is urged to contact LBPD Homicide Detectives Adrian Garcia and Sean Magee at (562) 570-7244. Anonymous tips may be submitted through "LA Crime Stoppers" by calling 800-222-TIPS (8477), downloading the "P3 Tips" app to your smartphone (available at the Apple app store or Google Play), or by visitingwww.lacrimestoppers.org