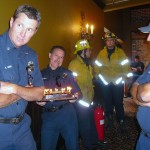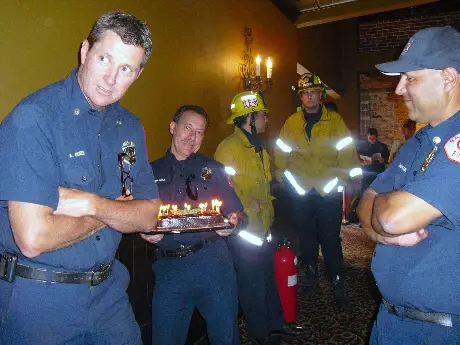 Santa Ana Council Member Michele Martinez had to work on her birthday today, but she had a surprise coming.  As the City Council proceeded through their meeting tonight, at the Yost Theater, a group of Santa Ana firefighters approached the Council – with a fire hazard in hand.  That's right, they brought Martinez a birthday cake, replete with burning candles!
One of the firefighters even pumped his fire extinguisher a few times, for effect.  It was classic!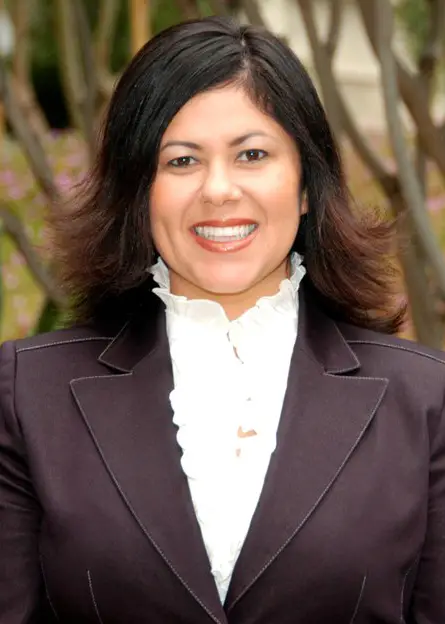 Happy Birthday Michele – and Happy Birthday to your twin brother Mike too!