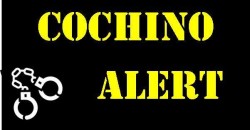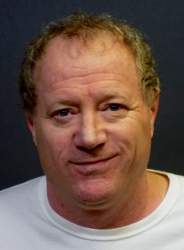 Costa Mesa Police Department

Advisory: We are seeking potential additional victims of a ridesharing driver arrested for sexually assaulting developmentally disabled women
Arrestee: Rusty Lee Love, 52, Huntington Beach

COSTA MESA, Calif. – The Costa Mesa Police Department (CMPD) is seeking potential additional victims of a ridesharing driver who was recently arrested on suspicion of sexually assaulting three developmentally disabled adult women.
Detectives have been conducting an ongoing investigation involving sexual assault allegations made by three developmentally disabled adult female victims. Love, who is an acquaintance of the victims, was identified as the man suspected of sexually assaulting each of the victims in their Costa Mesa homes while providing unlicensed massage services between 2017 and 2018.
On Friday, Dec. 21, 2018, CMPD Detectives arrested Love in the 20000 block of Beach Boulevard in Huntington Beach. He was booked into Orange County Jail on several charges of sexual assault against developmentally disabled persons and later posted bail.
After Love's arrest, detectives learned he had been working as a ride-booking services driver, operating between Orange and San Diego County. Detectives are seeking the public's assistance in identifying potential additional victims Love might have had access to through his employment as well as his personal network.
Incident/DR#: 18-5627
Arrest: Dec. 21, 2018, out of custody on $50,000 bail
Arrest Charges: one count of rape, one count of digital penetration of a developmentally disabled person, and one count of oral copulation of a developmentally disabled person
The investigation remains ongoing and anyone with additional information, or who believes they have been a victim, is encouraged to contact CMPD Detective Rob Dimel at (714) 754-5363.