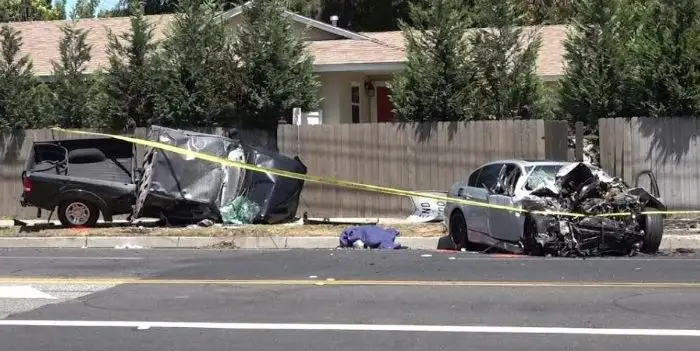 Louie Robert Villa, 31, Santa Ana, a repeat DUI driver who killed 67-year-old Gene Harbrecht, a retired O.C. Register editor and Santa Ana resident, while street racing in 2020 has been found guilty and faces up to life in prison.
Villa previously pleaded guilty to driving under the influence in 2012 and then was found guilty again when he went on trial in August for this latest DUI.
Will you still vote for Sarmiento even though his family is suing the City of Santa Ana?
The fatal collision happened on July 30, 2020, as Villa was street racing near the intersection of 17th Street and Bristol Street in Santa Ana at around 11:40 a.m. Villa pulled up to another street racer, Ricardo Tolento, 26, of Santa Ana and the two sped off and began racing.
During the ill-advised and careless race, Villa pulled ahead of Tolento before crashing into a pickup truck that was making a left turn onto Santa Clara Avenue at Bristol Street.
That pickup truck was being driven by Harbrecht. He was bringing lunch home to his wife.
The impact flipped Harbrecht's truck to roll over and it then exploded into flames.