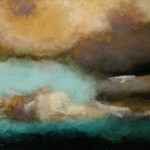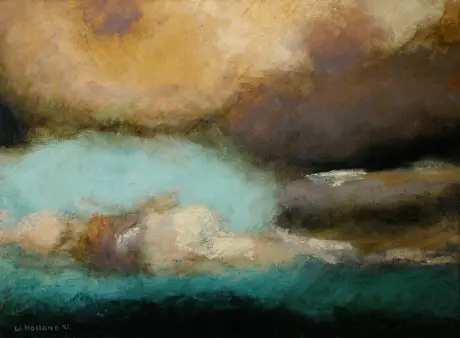 Showcase Gallery
Winter Happening at the Orange County Fine Arts Center, located at 3851 South Bear Street, Suite B-15, South Coast Plaza Village, in Santa Ana
The "Untitled" Show – Featured Artist: Walter Holland
Opening Reception: January 15, 4:00-7:00 PM
Steve Harris Jazz Collective Performs January 15th!
Special Second Reception: Saturday, February 12, 2011
Exhibition continues January 15-March 4, 2011
JOIN US! LIVE
~Entertainment ~ Performance ~ ~Delicious Local Fare & FUN~
Meet the Artists!
Walter Holland is a true Renaissance man. Mr. Holland has an extensive interdisciplinary background in painting, color theory, music, engineering, theoretical computer graphics, computer assisted design, and teaching. He is currently writing a textbook expounding color theory for artists. Mr. Holland has taught at Chapman University, and extensions at UCI and UCLA. It is no wonder he has not had time to do a retrospective of his own work until now! With the encouragement of the Director, Mr. Holland brings to Showcase Gallery a landmark exhibit of some of his finest works never seen before from his own personal collection. A rare achievement in painting, a visual experience you will never forget!
Mr. Holland will conduct a landscape painting workshop at OCFA, January 2011. See Details Below!
Showcase juried artists in The Untitled Group Show featuring Walter Holland takes fine art to all new levels of expertise with their first new show for 2011, with the addition of many new established artists in 2010 to a treasury of emerging artists at Showcase Gallery, you the patron, are given an amazing choice of artworks to admire and own. Whether your tastes are traditional or contemporary you will find it all here. Media: Watercolor, Oil, Acrylics, Mixed Media, Sculpture: Bronze, Stone and Ceramics, plus Photography, Prints, and Glass Works.
OCFA ART CENTER – Your OC Fine Arts Source!
Showcase Gallery: The Untitled Show
Bear Street Gallery: Studio & Gallery
OCFA Workshop Studio: All Media Workshops
OCFA Artist's Studio: Private Tours
Gallery Hours:
Wed. 10:30 AM – 2:00 PM
Thurs. – Sat. 10:30 AM – 5:30 PM
Sunday 11:30 AM – 3:00 PM
Showcase ARTShop
Jewelry A Perfect Valentine!  Unique One of a Kind Gifts for the Love of Your Life!
Just released new book by Celebrated Photographer, Steve Gilb, Journey Through Uganda.
Ceramics, glass, fine art prints by noted artists matted ready to frame!
"Alla Prima" Landscape Workshop!
Professor Walter Holland
Sat. January 29th 10:00-3:00 PM
1 Hr. lunch $40.00. Send your reservation to walter@walter holland.com
Master the art of painting landscapes in one sitting. This class will be a revelation for plein aire painters!
OCFA Workshop Studios! Mr. Holland is writing the book on color theory, and he applies in his workshops~
For more information contact: SHOWCASE GALLERY 714-540-6430.