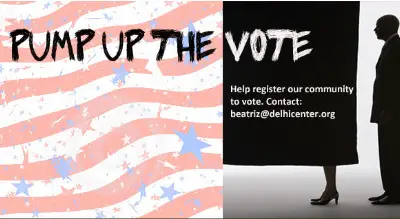 Santa Ana's Delhi Center is set to "Pump Up the Vote," on Tuesday, September 25, 2012, at 10:00 am.  They will have free breakfast, lunch and dinner between 10 am and 7 pm coupled with their Zumbathon — free Zumba lessons all day!
Register to vote, volunteer to register others to vote and learn how to get the word out about registration –a key element to empowering our communities!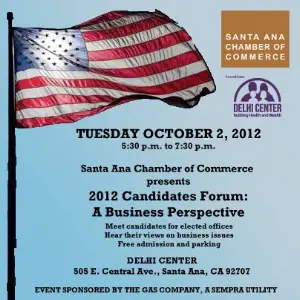 Delhi is also the location of the SantaAna Chamber of Commerce candidates forum on October 2.
The Delhi Center is located at 505 E. Central Ave., in Santa Ana.