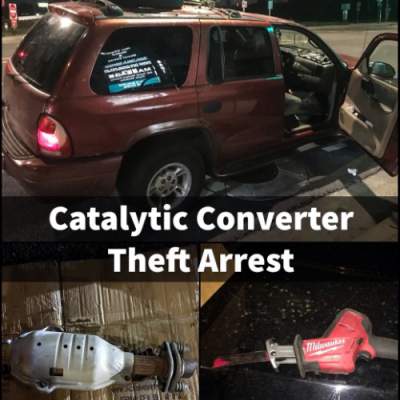 At 1:38 in the morning non Feb. 3, an observant resident or Orange called the police when they heard a saw cutting through metal and suspected a catalytic converter theft in progress.
Orange police officers arrived and located the suspect vehicle occupied by three subjects in the area of Feldner and Chapman.
Inside the vehicle, officers recovered a freshly cut catalytic converter, burglary tools, and methamphetamine.
All three suspects were booked at Orange County Jail and the stolen property was returned to the victim.