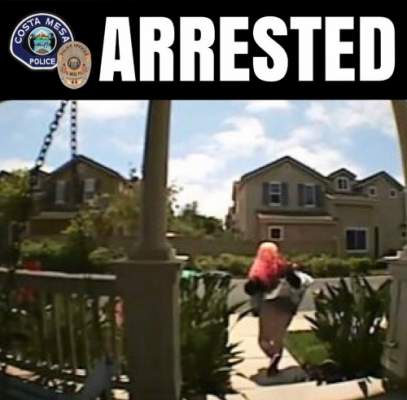 Early on Wednesday, Costa Mesa police officers responded to a theft of a laptop computer from a restaurant at the 3000 block of Harbor Blvd.
The suspects, a woman and a man, were seen stealing the computer on surveillance video and the woman was identified by her payment. She stood out due to her pink hair. The police officers took a report.
Later that day, a caller reported seeing a man and a woman with pink hair that were suspects from a porch theft which occurred a day earlier in the area. The caller kept observing the suspects until officers arrived and made contact.
The police officers confirmed they were the same suspects from both thefts. The suspects were found to be in possession of the laptop computer, drugs, and other suspected stolen property.
The woman with pink hair, Taylor Weber, 23, and her accomplice, Victor Garcia, 31, were promptly arrested.