On Monday afternoon, a resident of Orange saw a man stealing her American flag 🇺🇸 outside of her house.
The victim called the police and an officer located the suspect in the area.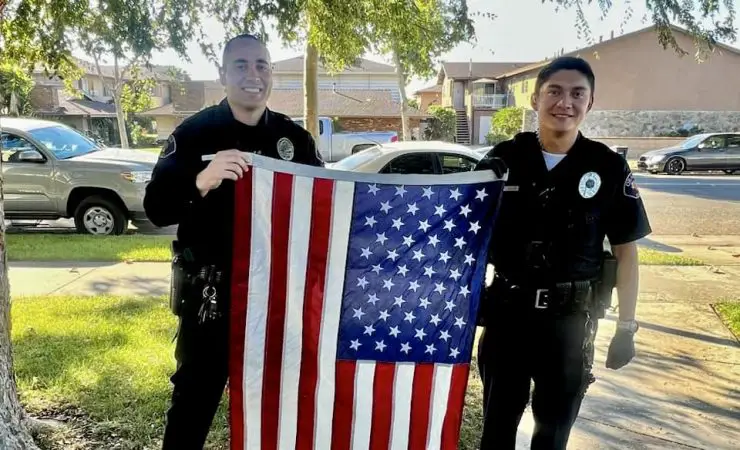 The suspect was arrested for the theft and an outstanding warrant. The theft was likely a misdemeanor but the warrant could lead to jail time.
Not only was the flag returned to the rightful owner, but one of the Orange police officers re-hung it for the home owner.