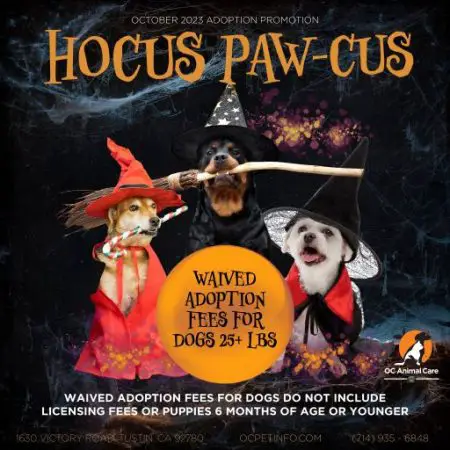 From mysterious cats to charming pups, there are magical companions waiting to cast a spell on your heart at OC Animal Care!
Throughout the month of October 2023, adoption fees are waived for dogs 25+ pounds and all cats and kittens are 2-for-1.
*Waived adoption fees for dogs do not include licensing fees or puppies 6 months of age or younger. Waived fees for cats are sponsored by donations – two cats and/or kittens must be adopted together during the same adoption visit.
OC Animal Care is located at 1630 Victory Road, Tustin, CA 92782.