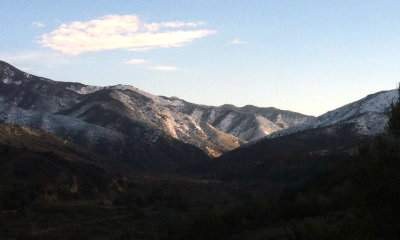 Exploring Orange County: OC Parks Introduces New Parking Passes
OC Parks is pleased to introduce new parking passes that will allow visitors to use a single card to park at all County regional and wilderness parks and/or beaches.
The new "smart cards" replace the entry cards and stickers that were previously used for annual parking. Unlike the previous OC Parks passes, which were fixed to a calendar year (January through December), these smart cards are valid for 12 months from issue date and can be renewed annually. Moreover, for wilderness and beach locations which previously required a sticker affixed to a visitor's windshield, these passes can be used with any vehicle. The price for the new cards remains the same as 2014.
Three types of cards are available:
County Regional and Wilderness Parks Parking Pass for $55 ($35 for seniors/disabled)
County Beach Parking Pass with Pay and Display Machines for $55 ($35 for seniors, disabled park free).  All County Parks and Beaches Parking Pass for $80 ($50 for seniors)
Distinguished Veterans (per California State Parks) are eligible for a no-fee pass. This applies to veterans with a 50% or higher service-connected disability, or who were held as prisoners of war, or who are recipients of the Congressional Medal of Honor.
OC Parks Parking Passes are available for purchase at an OC Parks facility near you. Visit OC Parks online at our Annual Parking Pass page for more information and a list of convenient locations.
###