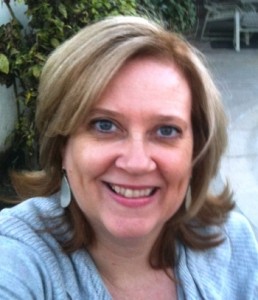 FOR IMMEDIATE RELEASE
Contact: Rusty Kennedy, CEO, Phone: 714-567-7465, E-mail: rusty@ochumanrelations.org
OC Human Relations Commission Elects New Chair and Vice Chair Members
July 13, 2012, Santa Ana, CA – At its regularly scheduled monthly meeting on Thursday, June 14, the OC Human Relations Commission elected Carol Turpen to serve as the new Commission Chair effective following the last meeting of its fiscal year in June.
"The OC Human Relations Commission is a unique public-private entity in our county," said Turpen, "and it fills a role unlike any other organization I've known. It was formed by the Board of Supervisors over 40 years ago to 'seek out the causes of tension and conflict, discrimination and intolerance…and attempt to eliminate those causes.' It's been a delight to be aligned with this organization as a commissioner and I am honored now to be its chair. I look forward to collaborating with staff, community members, county representatives and my fellow commissioners to realize our purpose."
The term for the Commission Chair is one year. Turpen has been with OC Human Relations since 2007 serving as a Dialogue Series Committee member, a non-profit Board Director and organizing PR Committee leader. She has been an OC Human Relations Commissioner since 2009.
Additionally, Kenneth K. Inouye was elected as the new Vice Chair for the Commission. Inouye has been an active member of the Commission by serving as the past Commission Chair and has more than 19 years of service with OC Human Relations.
Both newly-elected members have notable experiences in the community and their respective professions. Turpen is Senior Manager, Corporate Communications at Ingram Micro in Santa Ana. She is currently responsible for the company's social responsibility program and has extensive experience in marketing and communications in the technology, healthcare and security industries. Turpen is also involved with a diverse range of community organizations such as: the Association of Women in Technology, Orange County Green Chamber of Commerce, Ingram Micro's Diversity and Inclusion Forum, Chapman University's American Celebration Opening Night Committee and the International Association of Business Communicators.
Turpen received her bachelor's degree in English from California State University, Los Angeles, and her master's degree in African Area Studies from the University of California, Los Angeles.
Inouye is a certified public accountant and Managing Partner of Inouye, Shively and Longtin in Laguna Hills. He has also been active in various human relations organizations serving as President and current Treasurer of the California Association of Human Relations Organizations, and is the founding and current Chair of the Huntington Beach Human Relations Task Force. He is past National President of the Japanese American Citizens League which is the largest and oldest Asian American organization in the country. He served as a founding member of the board of the Orange County Asian and Pacific Islander Community Alliance and also served as the Vice President of the Orange County Japanese American Association.
Inouye graduated from California State University, Los Angeles, with a bachelor's degree in Business Administration and an emphasis in Accounting. And was honored there as the Alum of the year.
"The OC Human Relations Commission is filled with dedicated appointees who take the safety and well-being of our county seriously. I welcome Carol and Ken in their new roles as Chair and Vice Chair," said Bill Wood, former Chair of the Commission.
The OC Human Relations Commission is a governmental commission empowered by the OC Board of Supervisors in collaboration with the cities in Orange County. The group is an impartial agency that deals with intergroup tensions and seeks to foster mutual respect and understanding among all residents of Orange County. The Commission is made up of 11 community appointees who are volunteers not compensated for their work as commissioners.
About OC Human Relations
Since 1971, OC Human Relations has worked to build bridges of understanding to promote a vision of our community where all people are valued and included and out diversity is realized as a source of strength. For more information, visit www.ochumanrelations.org. Connect with us on Facebook at www.facebook.com/ochumanrelations or follow us on Twitter at www.twitter.com/WeAreOneOC.
###
MISSION: Seek out the causes of tension and conflict, discrimination and intolerance, and eliminate those causes.
Orange County Human Relations Commission Commissioners
1300 S. Grand, Bldg B, Santa Ana, CA 92705
714.567.7470 www.ochumanrelations.org
Carol Turpen, Chair
Kenneth Inouye, Vice-Chair
Ellen Ahn
Dr. Ruben Barron
Nadia Saad Bettendorf
Becky Esparza
Timothy M. Kowal
Leslie K. Le
Dave Maggard
C. William Wood
Doug Wooley