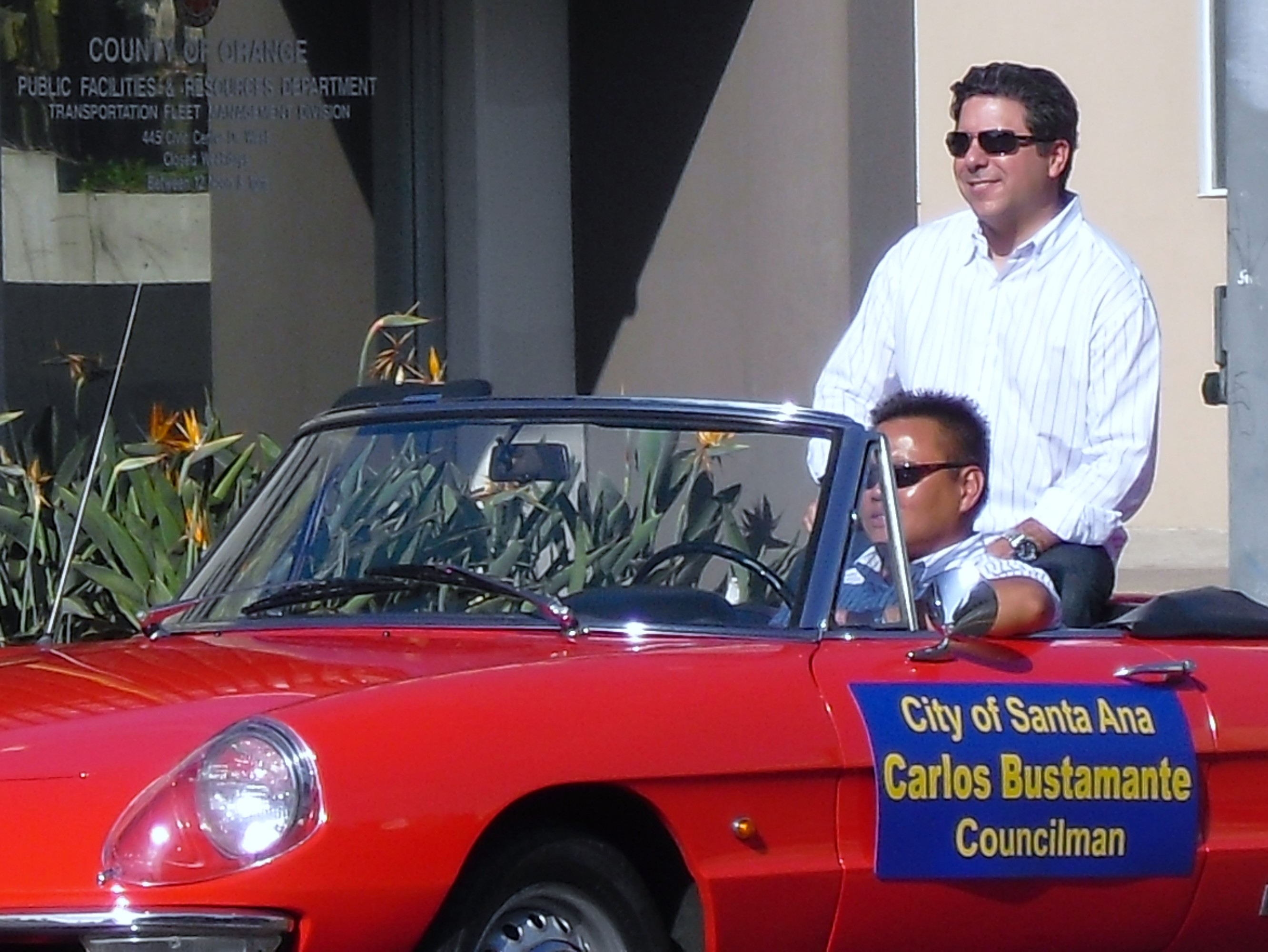 Santa Ana Councilman Carlos Bustamante, who was arrested earlier this month on a plethora of felony sex crime and public theft charges, is out on bail now and according to a city hall insider he is allegedly planning on attending closed sessions of the Santa Ana City Council, but he won't be attending public sessions.
My source reports that Bustamante wants to keep getting his Council stipend, his car allowance, and his health benefits, but he does not want to face the music by putting himself in the public square.
Perhaps Bustamante is afraid that he might get censured at an upcoming Santa Ana City Council meeting?  When Santa Ana Mayor Pro Tem Claudia Alvarez compared landlord/developer Irv Chase to Adolf Hitler, Bustamante joined with Council Member David Benavides in an attempt to censure her.  Now you have to wonder who on the Council will file an 85A agenda item and try to censure Bustamante?  And which way will Benavides, a longtime Bustamante ally, go?
Benavides is now ripping Alvarez on Facebook because a friend of hers, Max Madrid, filed suit this week to compel the Santa Ana City Attorney to issue nomination papers to Alvarez, for this November's Council elections.  But no word at all from Benavides about Bustamante…