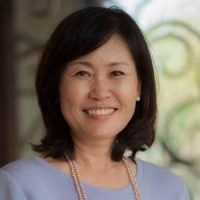 Today's unilateral move by Governor Newsom is troubling and harmful to Orange County families who need to put food on the table, to small business struggling to stay open, and to the mental health of our community. These actions continue to erode trust in government.
While rates of depression and other mental health issues continue to rise due to these shutdowns, Orange County's hospital capacity is solid, and our positivity rate is still in the Orange Tier.
I have strongly advocated for a regional approach with greater local control to allow our dedicated local health agencies to work together with the local medical community and develop plans to fight the virus.
Instead of combatting COVID-19 in a thoughtful manner, this one-size fits-all approach threatens the livelihoods of our residents. 
First elected to the Orange County Board of Supervisors in 2014, Michelle Steel represents the residents of the Second District, which includes, Costa Mesa, Cypress, Huntington Beach, La Palma, Los Alamitos, Newport Beach, Seal Beach, Stanton, the unincorporated area of Rossmoor, and portions of Buena Park and Fountain Valley. Steel, a successful businesswoman and renowned taxpayer advocate, previously served as Vice Chair of the State Board of Equalization where she represented more than eight million people in Southern California, including all of Orange County, as one of the state's 12 constitutional officers.