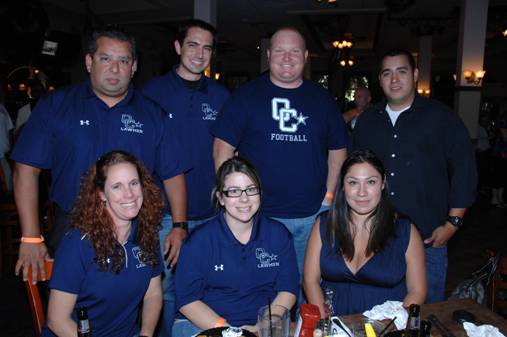 FOR IMMEDIATE RELEASE:
Contact: Katie Cover, Public Relations/Marketing Director
PO Box 10572, Westminster, CA 92685
Lawmen host Columbus Maruaders for big charity game…
Westminster, CA, March 27, 2012 – On March 31st the OC Lawmen will take on the Columbus Marauders at the Santa Ana Bowl/Eddie West field for the teams 35th annual Copbowl benefiting the Orangewood Children's Home. Game starts at 3pm and admission is $5, kids 12 and under are free.
The Orange County Lawmen Football team is comprised of sworn law enforcement and fire personnel throughout the greater Orange County area. The Orange County Lawmen compete in a nationwide football league known as the N.P.S.F.L. (National Public Safety Football League).
This year marks the teams 35th season playing in Orange County. The Orange County Lawmen are pleased to announce as well the selection of the Orangewood Children's Home as their 2012 children's charity. The Orangewood Children's Home is the primary emergency shelter for Orange County's children. These children have been taken into protective custody due to issues related to neglect, physical or emotional abuse, and unfit parenting.
# # #