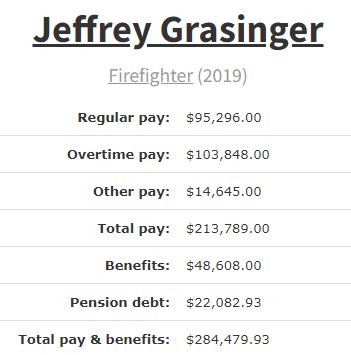 SANTA ANA, Calif. – A veteran firefighter with the Orange County Fire Authority has been indicted on a felony charge for a hit and run incident that resulted in the death of a pedestrian in Dana Point.
Jeffrey Richard Grasinger, 36, of Rancho Santa Margarita, was indicted by the Orange County Grand Jury on one felony count of hit and run with permanent injury or death. He faces a maximum sentence of four years in state prison if convicted.
Grasinger has been a firefighter with the Orange County Fire Authority for 13 years. He was released on his own recognizance over the objection of prosecutors, who argued for bail. He is scheduled to be arraigned on November 17, 2023 at the Central Justice Center in Santa Ana in Department C5.
On October 21, 2022, at approximately 6:45 p.m., Grasinger is accused of hitting a man crossing Pacific Coast Highway in Dana Point. The collision's force caused the victim to go airborne, spin through the air, and fall head first into the pavement. Video captured the collision, including the vehicle hitting its brakes before colliding with the victim, hitting the victim, deactivating its brakes, and then leaving without stopping or rendering aid.
Orange County Sheriff's Department investigators tracked the vehicle to a home in Rancho Santa Margarita and found blood on the front of the vehicle and damage to the vehicle consistent with hitting a pedestrian. Investigators later determined that Grasinger had been behind the wheel of the vehicle that hit and killed 24-year-old Said Darinel Sanchez.
"Firefighters are public servants who are sworn to protect the lives of others," said Orange County District Attorney Todd Spitzer. "While another driver stopped to render aid after witnessing the collision, Mr. Grasinger, a professional firefighter trained to provide medical attention, drove off after hitting a human being. The fact that a sworn firefighter would disregard a human life so callously is not only disturbing; it is criminal."
Deputy District Attorney Matt Bradbury of Special Prosecutions is prosecuting this case.