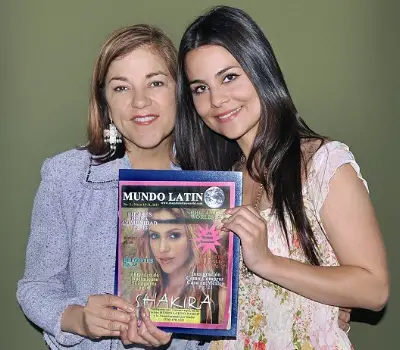 Karina Onofre has announced that she is running for Ward 5 on the Santa Ana City Council, which is currently represented by Santa Ana Mayor Pro Tem Claudia Alvarez, who has apparently termed out after serving for three four year terms.  Alvarez reportedly is going to sue to get on to the ballot.
Onofre works for a fellow named Mike Dalati, at Santa Ana Property Management, a company that manages rental properties.  She is also apparently the publisher of Mundo Latino Magazine, but their website appears to be defunct.  You can however learn a bit about this publication at this link.  Onofre states on that website that "Our goal with MUNDO LATINO WORLD magazine is to Strengthen Latinos & the Whole WORLD in unison with tips on healthcare, eating, excercising, love poem."  I have never seen nor heard of this magazine but apparently Congresswoman Loretta Sanchez gave her an award for publishing it.  Sanchez must have dug those love poems!
She is a graduate of Pennsylvania's Allegheny College, according to her campaign website.  Curiously her Facebook page says she lives in Mission Viejo (she has since changed that and upgraded to the new Facebook Timeline).  She definitely grew up in Santa Ana and she is very proud, as she should be, of her record as a student.
Onofre claims to be a Democrat who is strongly conservative on some issues, but she does not elaborate as to what those issues might be.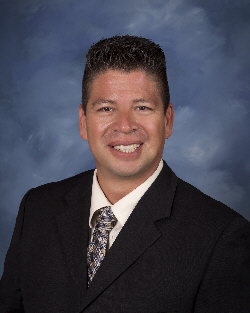 Onofre is a fresh face and has an interesting background, but the harsh reality is that she won't be the only one running for Ward 5.  SAUSD Board Member Roman Reyna will probably enter the race, especially if Alvarez can't run again.  And Reyna will very likely win.
Reyna has the support of Santa Ana Mayor Miguel Pulido and Council Member David Benavides.  I am pretty sure most of the Council will line up behind him.  Reyna used to work at the Santa Ana Boys and Girls Club and he now works at the Santa Ana YMCA.  He goes to church locally and has a lot of friends in the city.  He will be a force to be reckoned with as a Council candidate.
Onofre, I think, would be better served running for the SAUSD School Board.