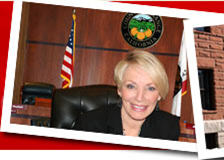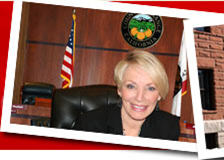 Darlene J. Bloom, Clerk of the Board
FOR IMMEDIATE RELEASE: May 26, 2010
Contact: Darlene Bloom, (714) 834-2206, Darlene.Bloom@ocgov.com

New Online Tool Helps Property Owners with Tax Refund Claims
(Santa Ana, CA) – The Orange County Clerk of the Board's Office has launched a new online Claim for Refund of Taxes and/or Penalties Paid tool that provides residents a way to complete and track their property tax claim forms online.
The new online process helps claimants ensure that all required information is complete – reducing processing and wait time. The tool creates a claim form that residents can print out and provides helpful instructions, including where to mail the signed form and a reminder to attach all supporting evidence. Once the form has been received by the Clerk of the Board, claimants may then track the status of their claim online.
"This website enhancement makes it easier for residents to file a property tax refund claim and know their claim status," said Darlene Bloom, Clerk of the Board. "The Claim for Refund tool is the first of several planned online tools to assist Orange County residents with various property assessment and taxation functions."
For more information or to use the Claim for Refund tool, visit www.ocgov.com/cob.
 # # #
Clerk of the Board of Supervisors
333 W. Santa Ana Blvd., Suite 465
Santa Ana, CA 92701
(714) 834-2206 ** FAX (714) 834-4439
Darlene J. Bloom, CCB
Clerk of the Board