The Santa Ana City Council will have its regular meeting via teleconference today, June 2. In an effort to protect public health and prevent the spread of COVID-19 (coronavirus), there will be no in-person public meeting location.
The meeting begins at 5:45 p.m., following a 5 p.m. closed session.

There are several ways to watch the meeting:
• Live stream at www.santa-ana.org/city-meetings
• Live stream at www.youtube.com/cityofsantaanavideos/live
• Spectrum TV channel 3
• AT&T U-verse TV channel 99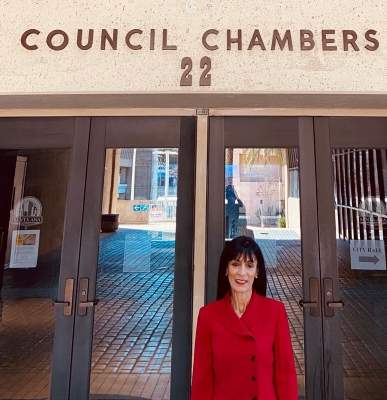 Prior to the regular meeting, Nelida Mendoza will be installed as the new Councilmember representing Ward 6 and the Council will adopt a resolution declaring the results of the Special Municipal Recall Election held on May 19, 2020. That special meeting will take place via teleconference at 4:45 p.m.
The regular meeting agenda includes the following business calendar items and public hearings:
• Review proposed City Charter amendments from the Ad Hoc Charter Review Committee;
• Consider the fiscal year 2020-21 draft budget and the seven-year capital improvement program;
• Hold a Public Hearing and adopt a resolution increasing the City curbside cart (trash bins) refuse rates by $1.90, effective July 1, 2020, and by $1.50, effective July 1, 2021;
• Adopt a resolution authorizing the City to apply for and administer the Permanent Local Housing Allocation Plan;
• Councilmember Phil Bacerra, Mayor Pro Tem Juan Villegas and Mayor Miguel A. Pulido are asking the Council to discuss and consider directing the City Manager to develop options that would encourage housing construction in an effort to overcome the negative impacts of the pandemic on our economy.
For the full meeting agenda, go to www.santa-ana.org/city-meetings.
To provide a comment on public hearings and non-agenda items, the public can call in by phone during the meeting. Go to www.santa-ana.org/cc/city-meetings/virtual-meetings for details on how to call in.
To provide comment on agenda items, submit your comments via email to ecomment@santa-ana.org by 4 p.m. today.
Emails received after the deadline will be uploaded to the City website at the earliest possible opportunity.
You may also call to comment during the meeting. Dial (669) 900-9128, enter meeting ID: 315 965 149# and DIAL *9 to let us know that you want to speak at the time the item is being discussed. Clearly state your name for the record and your position in support of or opposition to the specific item.
If you have any questions, please contact the Clerk of the Council office at (714) 647-6520.