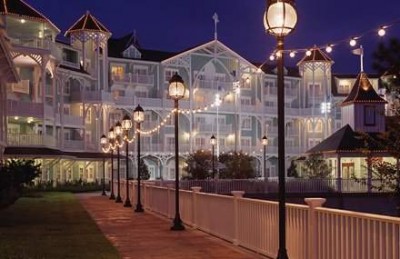 We posted an article yesterday about a trip that Santa Ana Councilwoman Michele Martinez is taking to the Disney Yacht Resort in Orlando, Florida, to attend a conference of the National Association of Latino Elected Officials (NALEO).  In that post we stated that the taxyapers are paying for her expenses – we later corrected that to reflect that special interests are paying for them.
Martinez sent us a letter today accusing us of libel.  Click here to read it.  She stated that "As Board Member for National Association of Latino Elected Officials (NALEO) all travel is paid for by the association. As a Board Member it is my responsibility to participate in all conferences and events that help to enhance the effectiveness of Latino elected officials and their ability to advance successful policies, investments and effect change in their communities. Please be advised that the City of Santa Ana will not expend any funds for anything related to my participation at the NALEO conference referenced in your article.
We retract our original statement that the taxpayers are paying for Martinez' trip to a posh resort in Florida, but the question remains – how is NALEO paying for her expenses?
The rooms at this expensive resort start at $400! How is NALEO paying for this?  The event's sponsors include State Farm Insurance, the Pacific Gas and Electric Company and Southwest Airlines, according to NALEO's website.  Of course these are special interests!
NALEO also has a "Corporate Partnership Council" that includes more special interests:
AT&T
Advance America
Univision Communications, Inc.
Wal-Mart Stores, Inc.
The Walt Disney Company
It is ironic that Wal-Mart is on this list when the Santa Ana City Council has banned more "big box" stores from coming to our city, as a favor to the labor unions.
We continue to maintain that it is unseemly for Martinez to participate in these junkets regardless of who pays for them but especially if money from these special interests is underwriting her expenses.  We are however relieved that the City of Santa Ana's taxpayers are not on the hook this time.
We did however pay for her lodging and meals last time she went to a NALEO Conference, in Chicago during the summer.  Click here to see the proof.
A reader will be asking the City of Santa Ana to provide evidence that we the taxpayers won't be paying for any of Martinez' expenses this time, as she travels to Orlando, FL.