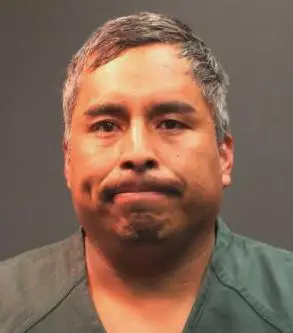 A jury on Thursday convicted Jose Esteban Cardenas Zuniga, a 41-year-old Mammoth Lakes man, of first-degree murder for the killing of a 25-year-old prostitute, Yacshicka Watts, whose body was dumped a decade ago in a Santa Ana parking lot, according to the OCDA.
Ten years later and prostitutes are still getting killed in Santa Ana! Some things never change.
Watts' body was found by transients in the early morning on Oct. 20, 2007, in an outdoor parking lot in the 2300 block of West Second Street., just northeast of Mexicanisimo. Watts had been raped and strangled.
Orange County Crime Lab investigators collected DNA evidence from the victim's body and stored it in the state database.
In 2013, a DNA hit matched the defendant after an unrelated arrest in Santa Ana.
OCHTF reopened the investigation and Zuniga was charged with murder after sufficient evidence was gathered including additional witness interviews.
Sentencing is set for August 11, 2017. Zuniga is facing up to 25 years to life in state prison.