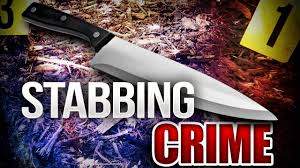 A man has been arrested by the SAPD in connection with an attack on Monday afternoon that resulted in another man being hospitalized with multiple stab wounds, according to the OC Register.
SAPD officers were called to 17th Street near the Santa Ana River Trail at 4:13 pm on Monday. They found a sharp metal object that may have been used in the attack, by the suspect.
The man fled but was caught between Fifth and 17 streets, near the trail, with help from the Orange County Sheriff's helicopter.
The attack is not thought to be gang related.  The victim is expected to live.  The SAPD has not revealed the names of the men involved in this attack.