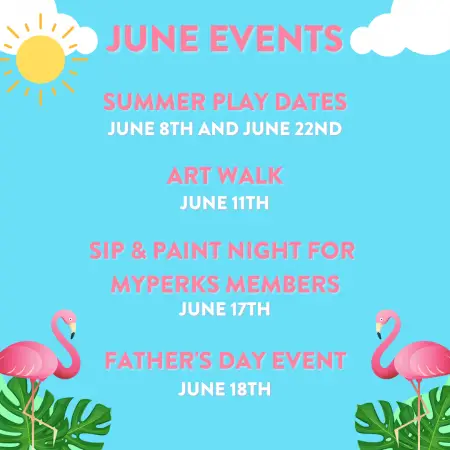 MainPlace Mall invites the whole family to enjoy a fun and interactive Art Walk event and workshop on Saturday, June 11th, from 2 p.m. to 5 p.m.
The event will feature a hands-on workshop in Center Court where guests can paint their own "Classic Truck" wooden magnet for Father's Day.
In addition, visitors are encouraged to look for live painters located in Center Court, Macy's Court and JCPenney Court in front of the Art Gallery; live caricaturists or face painters located in the South end of mall in front of The Children's Place; live music located in Macy's Court; and a live, interactive art demonstration in the Food Court.
This event is free and open to the public; no pre-registration is required. To learn more, visit https://www.shopmainplacemall.com/events/.
During the event, MyPerks loyalty program members are invited to drop by the MyPerks Lounge for a special surprise giveaway (while supplies last). Not a MyPerks member? No problem. Joining the program is free and easy; for details, visit the MainPlace Mall MyPerks page on the center's website here: https://www.shopmainplacemall.com/login/.
WHEN: Saturday, June 11th: 2 p.m. – 5 p.m.
WHERE: MainPlace Mall
Event Held Centerwide
2800 N. Main Street
Santa Ana, CA 92705
https://www.shopmainplacemall.com