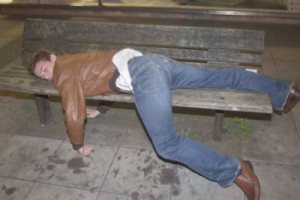 Santa Ana Police Department Community Advisory: Library Announces Cocktails, Mocktails, and More: Debunking the Myths about Alcohol and Impaired Driving Workshop
SANTA ANA, CA (February 7, 2013) – The City of Santa Ana Public Library will be offering a workshop on various myths associated with impaired driving in the community. This workshop, presented by CSP(Community Services Programs)-Project PATH, will be offered in both English and Spanish, and is completely FREE to the public.
We've all heard the myths, now it's time to learn the real facts.
Community Service Programs-Project PATH is a non-profit organization that is committed to creating a safe and healthy community by increasing knowledge of alcohol and other drug impaired driving issues.
The Spanish workshop will take place on Saturday, February 23, 2013 from 1:00 p.m. to 3:00 and the English workshop on Thursday, February 28, 2013 from 6:00 p.m. to 8:00 p.m. Both workshops will be held in Meeting Room A, located on the 2nd floor of the Santa Ana Public Library.
THE SANTA ANA PUBLIC LIBRARY IS LOCATED AT: 26 CIVIC CENTER PLAZA (corner of Civic Center and Ross)
###