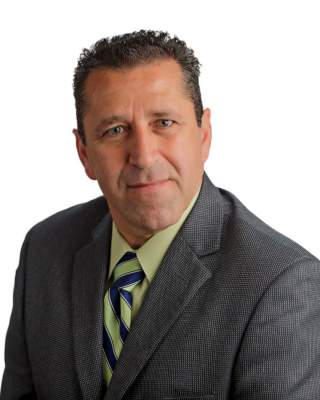 The Board of the Santa Ana Communication Linkage Forum (Com-Link) invites you to participate at their next Virtual General Meeting, scheduled for tonight, May 28, 2020, at 7 p.m.
Nabil Saba, new Executive Director of the City's Public Works Agency, will present important updates, including the status of the City's parking analysis, wireless telecommunication facilities / small cell sites, major physical projects and improvements in place, and essential services being provided, such as roadway and public right-of-way maintenance services.
In an effort to address security concerns regarding virtual meeting software, we will be using the GoToWebinar video conferencing platform for the meeting presentations and to help bring greater interactive audience participation.
Instructions to participate in the virtual meeting:
Option 1) Using your desktop / laptop computer / smartphone/ or tablet device, please register for the meeting by clicking here.
The registration will ask you to fill in the following info: your first name, last name, and an email address. You will automatically be registered to participate and provided with a hyperlink to join the webinar for the Thursday, May 28, 7 p.m. Com-Link Virtual Meeting. During the meeting, you will have an opportunity to type in your questions on the question tab feature of the webinar page.
Option 2) From your landline, please call to listen to the presentation on your phone by dialing 1-877-309-2071 and enter Access Code: 851-704-453. A City number will be available and shared during the meeting to provide you with an opportunity to text your questions.
If you encounter any technical issues trying to join or participate in the webinar on your computer or phone, please call Alyssa Ventura of the City's Neighborhood Initiatives Team at (714) 614-3992 before or during the meeting time.
For more information regarding Santa Ana's Com-Link, please click here.
Reunión Virtual del Foro de Enlace Comunicativo esta Noche 28 de Mayo
La Mesa Directiva del Foro de Enlace Comunicativo (Com-Link) de Santa Ana le invita a participar en la próxima reunión general virtual, programada para hoy el 28 de mayo, 2020, a las 7 p.m. El nuevo Director Ejecutivo de la Agencia de Obras Públicas, Nabil Saba, presentará actualizaciones importantes, incluyendo el estado del estudio de estacionamiento de la Ciudad, las instalaciones de telecomunicaciones inalámbricas / sitios de células pequeñas, grandes proyectos y mejoras actualmente en vigor, y servicios esenciales que se brindan, como los servicios de mantenimiento de carreteras y de vía pública.
En un esfuerzo por abordar las preocupaciones de seguridad con respecto a los programas de reuniones virtuales, utilizaremos la plataforma de videoconferencia GoToWebinar para las presentaciones de la reunion y para ayudar a lograr una mayor participación interactiva de la audiencia.
Las instrucciones para participar en la reunión virtual:
Opción 1) Con su computadora de escritorio / computadora portátil / teléfono celular / o su tableta, primero regístrese para la reunión haciendo clic en:
https://attendee.gotowebinar.com/register/4720034500430416908.
El registro le pedirá que llene la siguiente información: su nombre, apellido y su correo electrónico. Se registrará automáticamente para participar y se le proporcionará un hipervínculo para unirse al seminario web para el jueves 28 de mayo a las 7 p.m. Reunión virtual de Com-Link. Durante la reunión, usted tendrá la oportunidad de escribir sus preguntas en la sección de preguntas ubicado en la página del seminario web.
Opción 2) Desde su teléfono fijo, llame para escuchar la presentación en su teléfono marcando al 1-877-309-2071 e ingrese el código de acceso: 851-704-453. Un número de la Ciudad estará disponible y se compartirá durante la reunión para brindarle la oportunidad de enviar un mensaje de texto con sus preguntas.
Si encuentra algún problema técnico al intentar unirse o participar en el seminario web en su computadora o teléfono, llame a Alyssa Ventura del Equipo de Iniciativas Vecinales de la Ciudad al (714) 614-3992 antes o durante el horario de la reunión.
Para más información sobre Santa Ana Com-Link, visite la página www.santa-ana.org/neighborhood-initiatives/com-link.