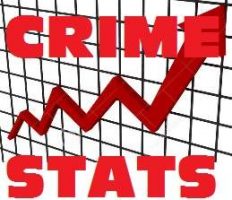 When I started this blog back in 2009 I was hopeful that Santa Ana was at last heading in the right direction. Now, in 2017, things seem darker than ever. There are daily shootings and stabbings – and if you did not notice these are now happening in broad daylight. The gangbangers have become utterly fearless – and drive by shootings have once again become the norm in our city.
We can point fingers all day long but that won't change anything. The fact is many good people in our city are now wondering if Santa Ana has sunk too low. Women are being run over and killed in our city for crying out loud! It is just too horrible to even begin to comprehend.
How did we end up in such a fix?
I don't know that you can pinpoint one determining factor. Perhaps what is happening is just the ultimate outcome of so many years of kids dropping out of school and opting for a life of gangbanging and drugs. Has Santa Ana gotten to the point where it is time to start thinking of getting the Hell out of here?
There really aren't any more safe zones in our city. This is nothing new by the way. Do you recall what happened back on May 30, 2013? 33-year-old Andrew Reisse, a co-founder and computer graphics engineer for the gaming company Oculus Rift, was standing on the sidewalk near the intersection of Flower Street and Macarthur Blvd. when Victor Manuel Sanchez, a 24-year old gangbanger, collided with the rear end of a flatbed truck that was travelling legally eastbound through the intersection and crashed into Reisse. The victim died at the scene. Sanchez was fleeing from the police of course.
Do you still remember what happened to 23-year-old Kim Pham back on Jan. 18 of 2014 when two allegedly reformed cholas stomped her to death in DTSA?
How about Jeffery Lee Chung, 23, of Irvine, who was shot and killed by a robber, in a parking structure nearby a bar called Proof back Oct. 2, 2010?
Those murders were all foreshadowing of what was beginning to happen in our city. What is in fact happening now.
Most of the people in our city are good people who are just trying to survive but there are enough gangbangers and deranged hobos now to endanger most of us.
Back in the day folks would just blame our mostly white City Councils and School Boards. But now our local elected officials are mostly our fellow Latinos. And things are worse than ever in Santa Ana.
I still hope for the best. But every time I venture out into this city I am vigilant. Every time I hear a helicopter overhead I wonder who is dead now. Every time my adult kids go to DTSA I worry about them. Simply put we are not safe in Santa Ana. And I don't know at this point if we ever will be safe here again.
Perhaps I am more attuned to the sinking conditions in Santa Ana because I write about all the awful things that happen in our city. I remember when Lou Correa's wife was attacked at the Santa Ana River. I remember when the home of a retired Judge in Floral Park was invaded by a robber. Everywhere I drive in this city I remember countless shootings and stabbings. And I am reminded daily that we are not safe.
As a Libertarian I don't expect much from the government. I certainly don't expect any level of the government to be functional. The one thing I hope for is public safety. And that is just not happening in Santa Ana.
So what can we do to turn things around here? I am open to your suggestions. If we are to pull this city out of its tailspin it will take all of us and a lot of ingenuity to make that happen.
If you want to write to our City Council you can email them at this link. Believe me when I tell you that our elected officials are worried too! They are not safe in this town either…