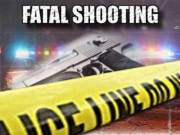 SAPD police officers responded to yet another a call regarding a male who was shot on Sunday at 10:40 p.m., at the 600 Block of East Pine St., in Santa Ana. A caller had reported the shooting occurred in the alley at that address, according to SAPD Case #: 1704066.
Police officers found one male adult victim with a single gunshot to the upper torso. Orange County Fire Authority responded and pronounced the male deceased at 10:55 PM.
The case appears to be gang-related. Santa Ana Police Department Homicide Detectives are investigating and attempting to locate witnesses. Anyone with information is requested to contact the Santa Ana Police Department Homicide Unit at (714) 245-8390.
The Santa Ana Police Department is offering monetary rewards to anyone with information leading to the arrest of gang homicide suspects. This program applies to gang-related homicides committed within the City of Santa Ana and reward amounts can range from $100 to $50,000.
If you have information regarding a homicide, please call (714) 245-8648 or click here.
This murder happened just northwest of Roosevelt Elementary School in Santa Ana's Ward 2, which is represented by Mayor Pro Tem Michele Martinez.
This was a particularly bloody weekend in Santa Ana, with violence resulting in three death investigations including a suspicious fire-related fatality at a homeless camp in north Santa Ana and two gang-related shooting deaths.