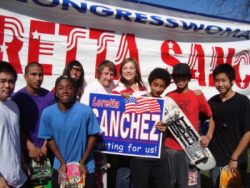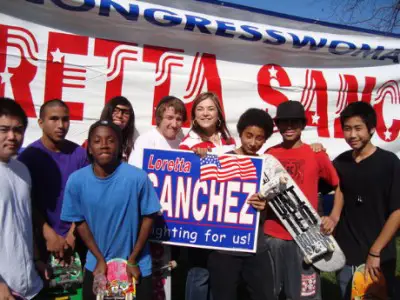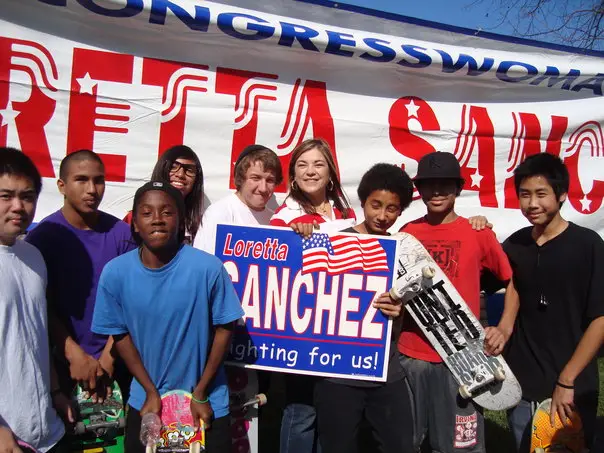 A friend of mine sent out an anxious Facebook comment the other day, begging folks in Santa Ana to help re-elect Congresswoman Loretta Sanchez.
Does Sanchez really need to worry – in an uncontested primary?  Wouldn't we be better off helping other good candidates in central Orange County?
For example, Phu Nguyen is running for the 68th Assembly District, in a contested primary against a Republican-backed Democrat, Joe DoVinh.  The winner will face the Republican winner in that district – that race features racist Costa Mesa Mayor Allan Mansoor against O.C. Board of Education member Long Pham.
Or you can help Ken Arnold, the Democratic candidate running against Mexican-basher Dana Rohrabacher, in the 46th Congressional District.
Or drive north and help out Bill Hedrick, who is the Democrat running for the 44th Congressional District.  Hedrick almost beat Republican Ken Calvert a couple years ago.  Maybe this time he can pull it off!
Does Sanchez need our help in the general election?  I really don't think so.  Let's take a look at the numbers.
In 2002, Sanchez beat Republican businessman Jeff Chavez, by a margin of 60.9% to 34.9%.
In 2004, Sanchez squared off against O.C. Board of Education Trustee Alexandria Coronado – a hard-right conservative who bashes gays and Mexicans.  Sanchez torched her by a margin of 60.4% to 39.6%.
In 2006, she faced Viet businessman Tan Nguyen.  She won by a margine of 61.8% to 38.2%, after Nguyen got busted for mailing a letter to Latino voters, telling them not to vote.
And in 2008, Sanchez ran against SAUSD Trustee Rosie Avila, who is about as nutter as they come.  Sanchez prevailed by a margin of 69.5% to 25.5%.
The numbers tell the entire story.  Even if Republican Assemblyman Van Tran wins the GOP primary, she will spank him, and it won't be pretty.  So why bother helping her?  Trust me, she doesn't need the help!
Instead, help other good candidates and know that you really made a difference this year!