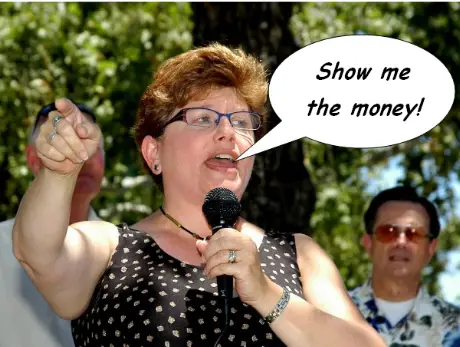 Failed Santa Ana mayoral candidate Alfredo Amezcua spent a lot of time last year crying about the money the Santa Ana City Council makes.  Today the O.C. Register set the record straight – it is the Irvine City Council that makes the most money of all the other City Councils in Orange County.  Santa Ana is in the middle of the pack!
Irvine Council Members make over $48,000 a year.  Santa Ana Council Members only make $29,911, even though Santa Ana is the County Seat and it is a much larger and more important city than Irvine.
And it turns out that 95% of the Santa Ana Council Members' salary is in the form of benefits.
These figures came from a report by the O.C. Grand Jury.
I guess those lame Irvine bloggers who always rip Santa Ana's City Council have some explaining to do!